‍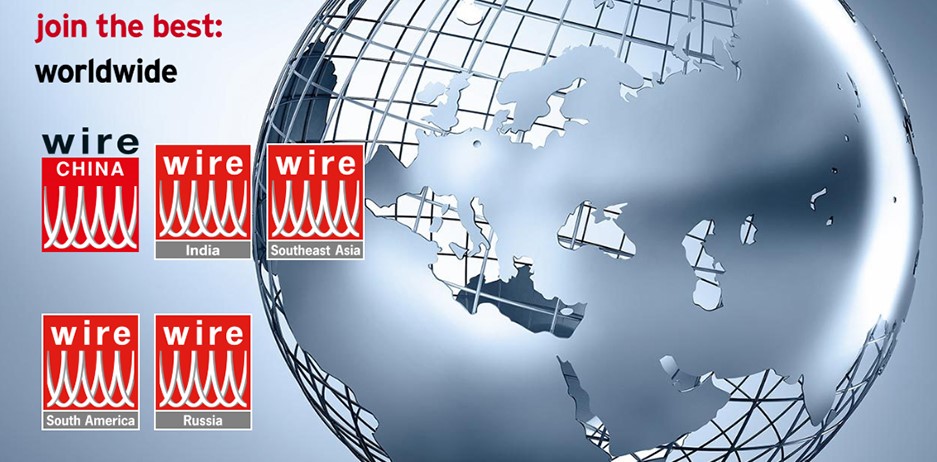 wire China is one of the stop of wire worldwide brand shows.
And its mother show located in Duesseldorf, Germany is well-known as the world largest trade fair for wire and tube industries.

wire Worldwide Shows:
wire Russia
18-20 June 2019
Moscow, Russia
wire Southeast Asia
18-20 September 2019
Bangkok, Thailand
https://www.wire-southeastasia.com/
wire South America
1-3 October 2019
Sâo Paulo, Brazil
http://www.wire-south-america.com/
wire Düsseldorf
30 March - 3 April 2020
Düsseldorf, Germany
https://www.wire-tradefair.com/
wire India
23-25 November 2020
Mumbai, India


For more detials, please visit www.wire-tradefair.com
If you are interested in joining any of the exhibitions,Please contact us.