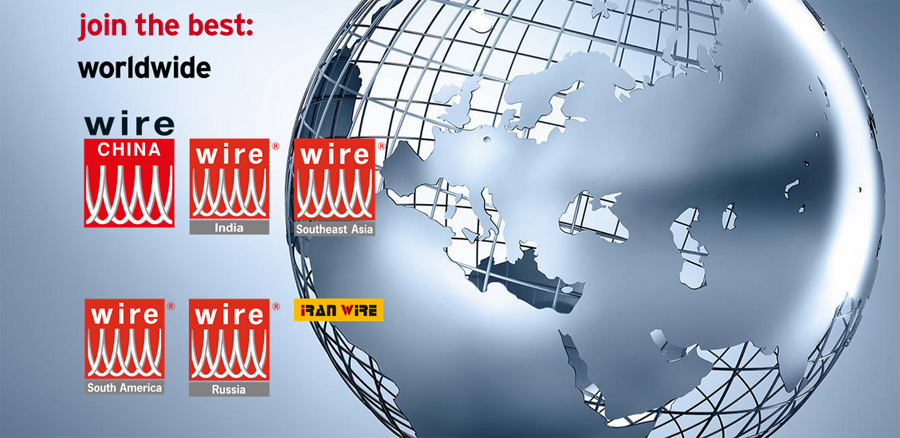 wire China is one of the stop of wire worldwide brand shows.
And its mother show located in Dusseldorf, Germany is well-known as the world largest trade fair for wire and tube industries.

wire Worldwide Shows:
April 2018 - wire + Tube Dusseldorf, Germany
September 2018 - wire China and Tube China in Shanghai, China
November 2018 - wire India and Tube India in Mumbai, India
2019 - wire Russia and Tube Russia
September 2019 - wire Southeast Asia and Tube Southeast Asia in Bangkok , Thailand
October 2019 - wire South America and TUBOTECH in Sâo Paulo, Brazil
2019 - Iran Wire in Teheran, Iran

For more detials, please visit www.wire-tradefair.com
If you are interested in joining any of the exhibitions,Please contact us.