China's Top Trade Fairs for Wire, Cable, Tube and Pipe Industry will Grandly Open the Doors from 26th to 29th September in Shanghai !
As the important biennial event for wire, cable, tube and pipe industry in Asia, 8th All China - International Cable & Wire Industry Trade Fair (wire China) and 8th All China - International Tube & Pipe Industry Trade Fair (Tube China) will be held from September 26 to 29 at SNIEC (Shanghai New Internationel Exhibition Center) in Shanghai, China. Concurrently, the organizers once again cooperate with China Fastener Info to hold Fastener Shanghai at Hall E4, bringing together more fastener industry companies and effectively connect upstream and downstream enterprises in related industries.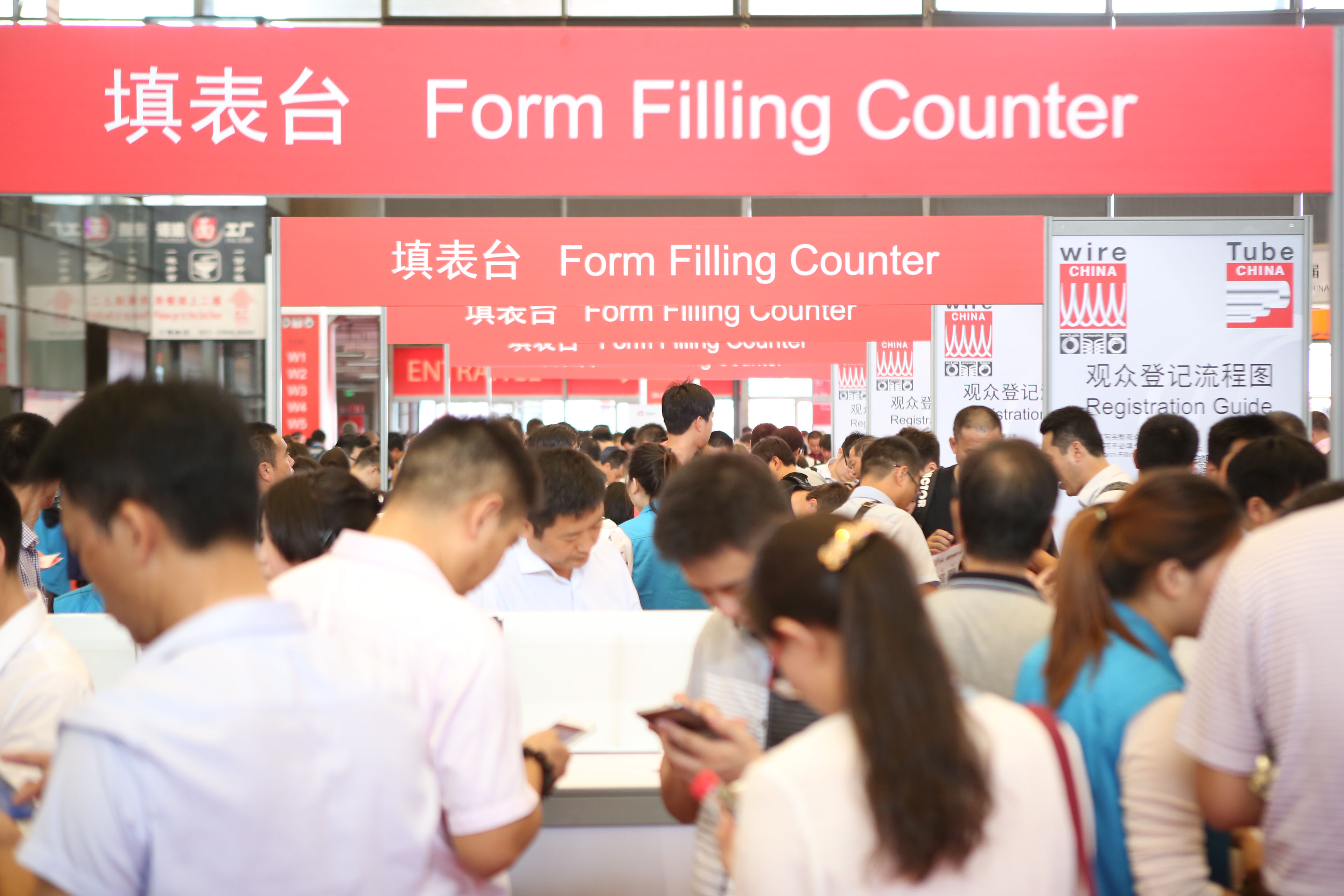 1,600+ Worldwide Industry Leaders will Showcase Innovative Products Reflecting Cutting-Edge Technology

Under the main theme of the Chinese government's vigorous implementation of the "Belt and Road Initiative" and the "Made in China 2025" strategy, industries such as infrastructure, public transportation, new energy, and building energy conservation have developed rapidly. This undoubtedly helps to create a favorable market environment for cables and wires, and an increasing number of overseas companies which are focusing on the Chinese market.

wire & Tube China 2018 brings together more than 1,600 brands from 31 countries and regions. The exhibition scale will continue to expand, with a total exhibition area of 100,800sqm. In addition to the nine in-door halls, two newly designed outdoor pavilions T1 and T2 offer the possibility for more companies to participate. Eight overseas pavilions from Germany, North America, Italy, Austria, France, Japan, Korea and Taiwan will exhibit at Hall W1 and E1 to get in touch with expert visitors and present international cutting-edge products, technologies and production concepts!

Some Well-Known Participating Brands
NIEHOFF, Sampsistemi, Gauder, Wafios, MFL Group, Dow Chemical, Maillefer, ELANTAS, TRAXIT, Numalliance, Rosendahl Nextrom, BMWi, TROESTER, Borouge, Bekaert, Eurolls, KOS Wire, NUC, Suzuki Garphyttan, Teijin Aramid, Smarter, Kingstone, G.Y.M., Handing, Xinming, JCC Copper, Winlong, Singcheer, Honta, Hengtai, Newtopp, Jingtie, Harbor, Simco, Huayuan Times, CGN Group, Tianrong, Original, KAIBO, Wanma, Changshu Zhonglian, Zhongchao, Dewei, Tengfei, Zhihong, Hongsheng and more.
WIKUS, Maass, Kinkelder, Tectubi, Stark, EMAG, IMS, Inductotherm, Matsumoto Kikai, Generica, TRUMPF, Lang Tube Tec, Reika, Fischer, SIKORA, Beyond Laser, Zhejiang Shenlin, Jiuli Hi-Tech, BazhouWanxin, TSINGSHAN, Huludao Pipe, Zhejiang Stainless Steel Industrial Base, Tianjin Youfa, Tianjin Baolai, Handan Zhengda and more.
Sijin, Yeswin, Beyond Machinery, SUMON, Anshida, RENLE, Bing Feng, An Sheng, Ningbo Yuanchuang, AOZHAN, Jin Shang Technology and more.
(*Info. as of September 15, 2018)
Learn from Industry Leaders Through Multiple Industry Forums
wire & Tube China is not only a professional one-stop business platform, but also a perfect place to present innovative technologies, share industry trends, and learn about advanced cases. During the exhibition, the organizer will collaborate with local and international industry associations and media companies to launch dozens of professional forums/meetings.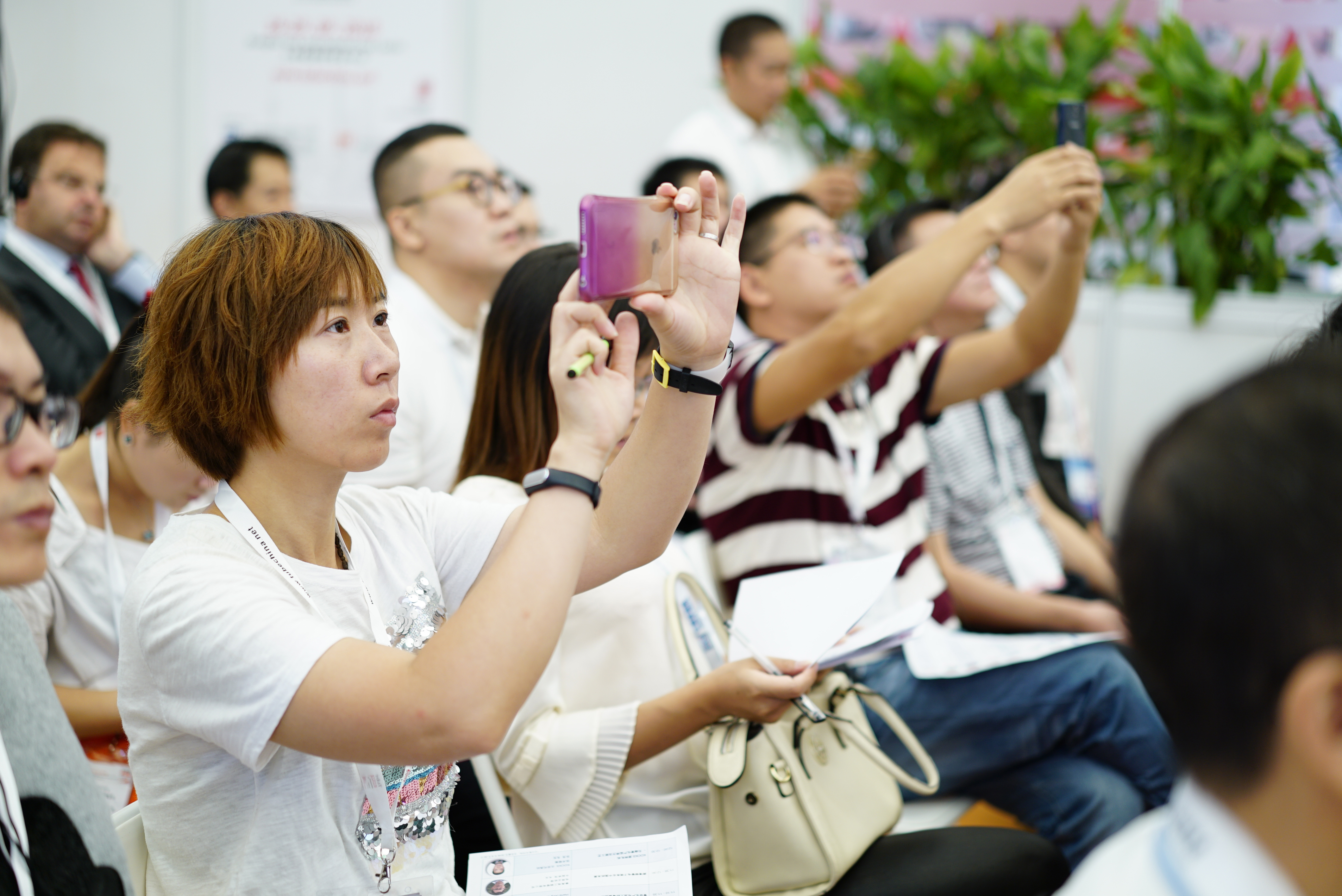 2018 China Wire & Cable Industry Conference

To establish a good foundation for long-term development and create a brand new framework, the conference will release several wire and cable industry reports and the evaluation result of cable enterprise competitiveness, discuss how to grasp the trend and accelerate the transformation of wire and cable industry during this important time.

Conference date: September 26 - 28, 2018
Venue: Shanghai Xingrong Wyndham Hotel, 25 Ningguo Rd., Yangpu, Shanghai. (* Registration fee is required)

Besides, the organizer will also hold seminars regarding raw / auxiliary materials & process technology, and manufacturing equipments & processing technology for wires & cables. For detailed agenda, please refer to the official website or the show guide.

Seminar for Raw /Auxiliary Materials and Process Technology for Wires & Cables: Meeting Room M9, Hall W2, Shanghai New International Expo Center (free)
Seminar for Raw /Auxiliary Materials and Process Technology for Wires & Cables: Meeting Room M10, Hall W3 hall, Shanghai New International Expo Center (free)
China International Tube Industry Development Seminar 2018

Building on the success of the first edition, China International Pipe Industry Development Seminar 2018 will be further enhanced and the conference is scheduled to be held over two days. The organizers, Metallurgical Council of the China Council for the Promotion of Int'l Trade (MC-CCPIT) and Messe Düsseldorf (Shanghai) Co., Ltd., will continue their cooperation with the International Tube Association (ITA) to conduct face-to-face and in-depth discussions around trending topics in the industry.

Forum date: 26-27 September, 2018
Venue: Hall E1, "Tech Stage" (Booth No.: E1-G24), SNIEC

Get a peek into some of the trending topics:
• Performance and Prospects of China's Steel Industry
• Introduction on Global Tube Market
• Development Status and Future Supply-Demand Analysis of China Steel Pipe Industry
• Development Situation and Market Prospect of Oil & Gas Pipe
• Overall Situation of City Underground Pipeline and Demand Analysis
• Development Status and Prospects of Boiler Tubes
• Hot Topics in Steel Market
• Build a "Highly-Efficient and Low-Power- Consumption" Steel Pipe Supply Chain via E-Commerce
• Innovative Radar Technology for Online Quality Control of Tubes and Pipes
2018 Automotive New Technology and Fastener Application Forum

As a concurrent event of Fastener Shanghai, this forum aims to connect fastener manufacturers and downstream OEMs. The organizers invited senior executives of Dongfeng Motor Fastener Co., Ltd., Zhejiang New Oriental Auto Parts Co., Ltd., Beijing Taagoo Technology Co., Ltd. and other companies to speak about the technology and share practical applications of automobile fastener production with the audience.

Forum date: 27 September, 2018
Venue: E4G50 Forum Zone, Hall E4, SNIEC
2018 Offshore Wind Power Industry's and Fastener's Application Shanghai Forum
Fastener Shanghai in cooperation with the International Ship & Offshore Media China will organize the "2018 Offshore Wind Power and Marine Equipment Industry Fastener Application Forum" on the third day of the exhibition (28 Sept.). MAKE, a Wood Mackenzie Business, Shanghai Waigaoqiao Shipbuilding Co., Damen Shipbuilding Group and further mainstream domestic and foreign offshore wind power and marine equipment industry owners, builders, suppliers, design companies and service agencies will discuss fastener applications in shipbuilding, offshore wind power and marine equipment industry and related trending topics.
Forum date: 13:00 - 16:00, 28 September, 2018
Venue: E4G50 Forum Zone, Hall E4, SNIEC
In addition, many domestic and foreign exhibitors will also bring their company's cutting-edge technology or new products launch on site, such as Candor, TOTOKU, NUC, EMAG Leipzig, EFD, MAASS, Inductotherm, Hartco Aerotech and more.
* The above activities are free for professional visitors except 2018 China Wire & Cable Industry Conference. Welcome to attend the concurrent events.
wire & Tube China 2018 will continue to adhere to the forward-looking concept of "global integration and business development" to create a one-stop platform for domestic and international trade exchanges. During the 4-day exhibition period, exhibitors and buyers can meet face to face and explore business opportunities, and bring good result to their businesses!
Join in wire & Tube China and Fastener Shanghai in September in Shanghai!
For more details of the exhibition, please visit the official website of wire China:
www.wirechina.net
, Tube China:
www.tubechina.net
, Fastener Shanghai:
www.fastenertradeshow.net
, or follow our Facebook to get the latest news of the industries and exhibitions.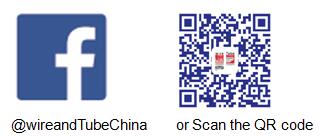 - End -
Press Contact
Ms. Karen Bu / Ms. Stephanie Su
Messe Düsseldorf (Shanghai) Co., Ltd.
Tel: +86-21-6169 8307 / -8343
Fax: +86-21-6169 8301
karen.bu@mds.cn
/
stephanie.su@mds.cn
www.mds.cn
Mrs. Ding Xuan
Shanghai Electric Cable Research Institute Co., Ltd.
Tel: +86-21-6548 3517
Fax: +86-21-6548 3517
doris@secri.com
www.secri.com
Mrs. Zhu Xiaoguang
Metallurgical Council of the China Council for the Promotion of International Trade
Tel.: +86-10-65256461
Fax.: +86-10-6523 3861
341899443@qq.com
www.mcchina-expo.com