The Biennial Industry Highlight in Asia's Wire, Cable, Tube, Pipe and Fastener Industry - wire & Tube China 2018 Ended Successfully...

As the flagship event in wire, cabe, tube and pipe industry, the 8th All - China International Wire & Cable Industry Trade Fair (wire China) and the 8th All - China International Tube & Pipe Industry Trade Fair (Tube China) presented the industry with a "grand feast" in this September.
With the care and support from all walks of industry, the exhibition concluded on September 29th at Shanghai New International Expo Center with great success. The organizers once again joined hands with China Fastener Info to hold the Fastener Shanghai in Hall E4, co-located with wire & Tube China 2018, which effectively connected upstream and downstream enterprises in related industries.
Bringing Together Quality Buyers from Around the World and Delivering Real Sales Results
Relying on the strong industry appeal of the show, wire & Tube China 2018 has once again broke the record of visitor number. According to statistics, the four-day exhibition attracted 45,120 professional buyers from 91 countries and regions to the site, an increase of 6.9% over the previous edition.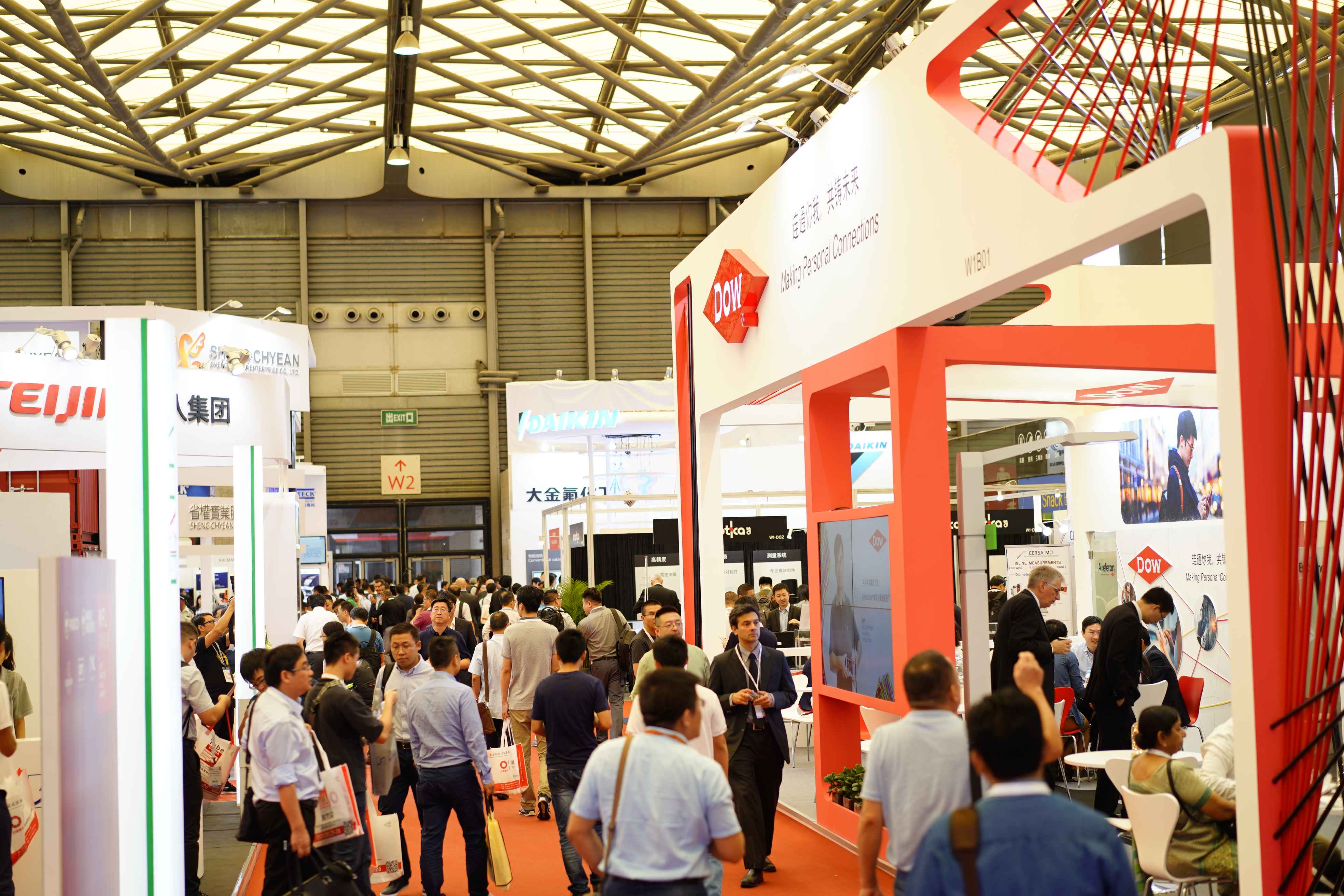 This year, besides a large number of domestic visitors, there were many more overseas buyers interested in the Chinese market. According to the post-show visitor statistics, the top ten overseas visitors were from: India, South Korea, China Taiwan, Japan, Russia, Malaysia, Thailand, Vietnam, China Hong Kong, Indonesia.
In addition, the participation of nearly 100 local and overseas visitor delegations was another highlight of wire & Tube China. 95 companies and social groups from 11 countries and regions including China, South Korea, Japan, Vietnam, China Taiwan, India, Thailand and Russia visited the exhibition, which increased nearly twice compared to the previous year.
wire & Tube China not only has a great influence in China, but also acts as an important platform for companies from Japan, South Korea, Southeast Asia and even North America to purchase products, learn technology and develop contacts.
Positive Feedbacks from Professional Buyers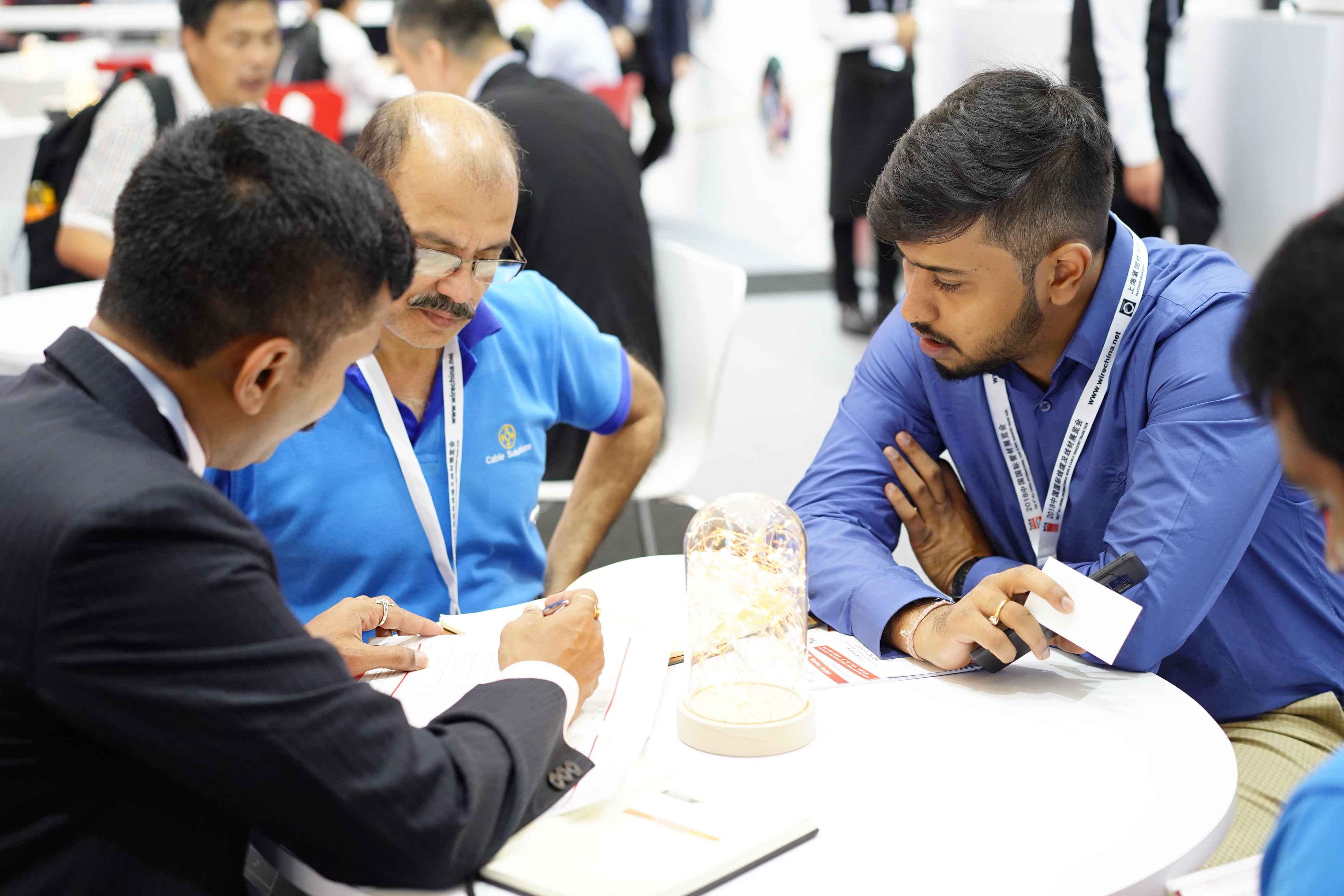 Mr. Feng Cao, Director of Operations, Asia Pacific, from Nortech Systems, Inc., in USA, said: "I come from the high-frequency and medical wire harness industry and have visited this exhibition continuously for the past three editions. Through wire China, we can find reliable suppliers and purchase raw materials, meet with some regular customers, as well as understand the industry trends and new technologies. It's a very worthwhile trip!"
Mr. Wang YongBing from Stainless (Dongguan) Precision Metal Materials Co., Ltd. said with pleasure: "I visited this year's wire & Tube China to look for suppliers of cable and wire processing equipment and raw steel mills. I have met with a number of quality suppliers and have confirmed my intention to cooperate with one of the exhibitors!"
Mr. Anoop Garg from AKSHAJ Group in India said: "I have visited Tube China for many years continuously. I found a suitable pipe processing supplier at the exhibition this year. I have gained a lot! Of course, I will continue to recommend this platform to industry friends, and I hope more peers will join in."
Mr. Mirko Brockhaus from Erzet - HandelsgesellschaftmbH, Germany, said: "I have visited the wire + tube exhibition in Düsseldorf, Germany many times before. This is my first visit to China. Currently, I have contacted with many quality suppliers from China and Asia, and I look forward to more cooperation opportunities after the event!"
1,653 Worldwide Industry Giants Bring Innovative Products and Showcase Cutting-Edge Technology
In order to seize the favorable opportunities brought by the "The Belt and Road" initiative and the "Made in China 2025" strategy, 1,653 brands from 31 countries and regions chose to participate in wire & Tube China this year, which increase a little comparing to the previous edition. Among them, many brands have become old friends of the exhibition, and some companies have participated consecutively for eight editions.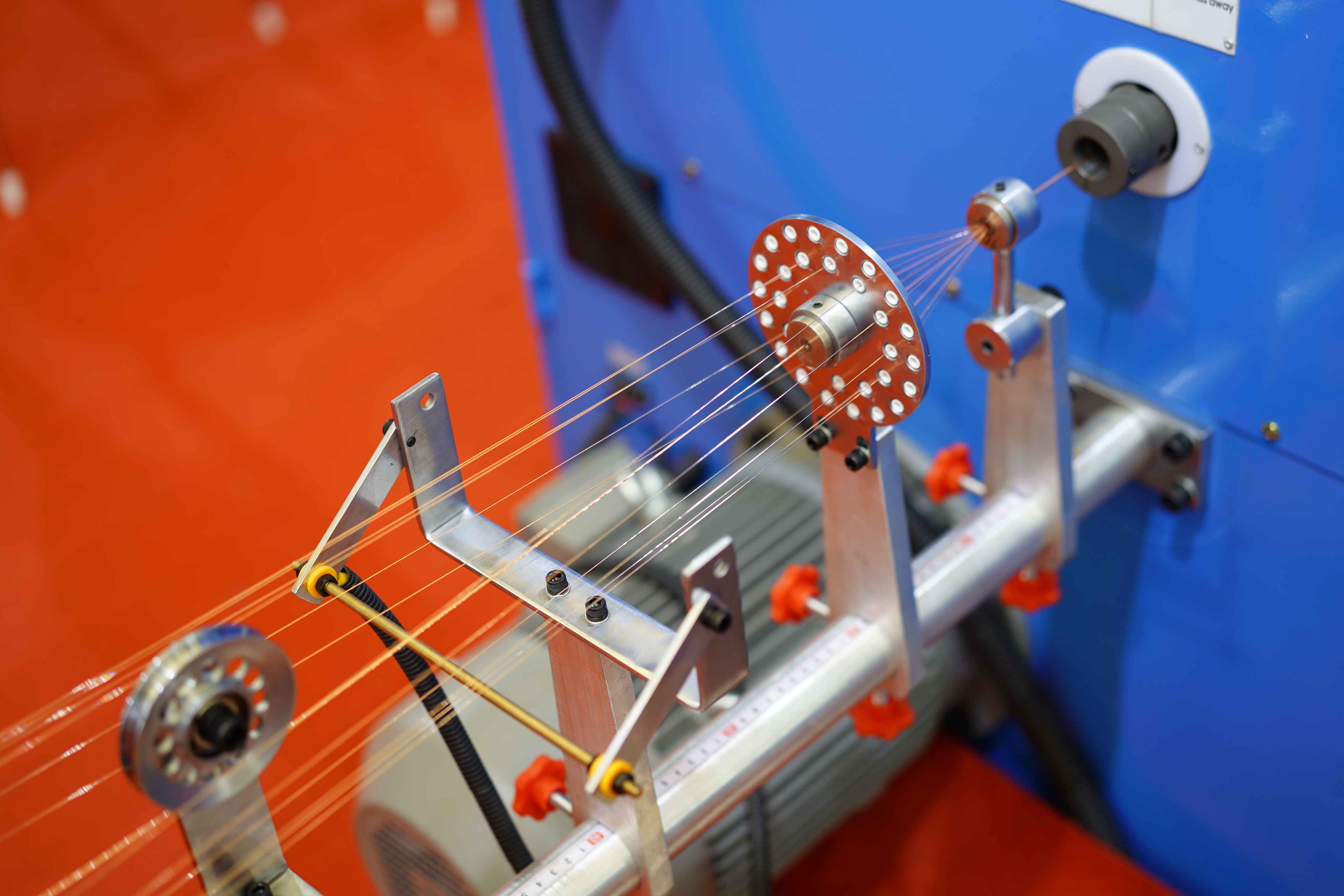 At the same time, some companies from Germany, North America, Italy, Austria, France, Japan, South Korea and China Taiwan have gathered together in their respective pavilions, and along with other independent international brands, have enhanced the global image of the exhibition. Thus, domestic buyers are able to purchase cutting-edge products and technologies and understand advanced production concepts and solutions without going abroad!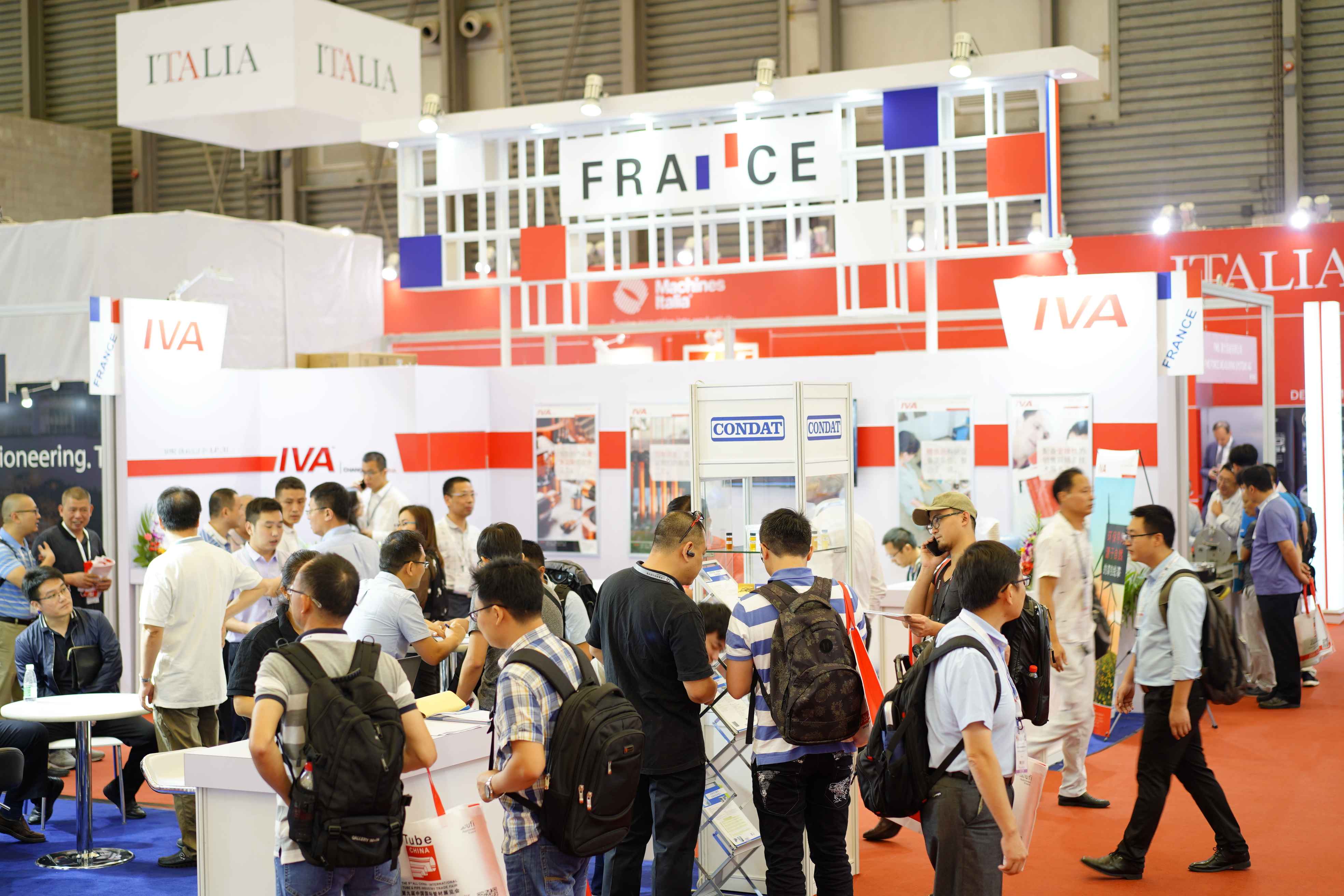 Exhibitors Get Positive Results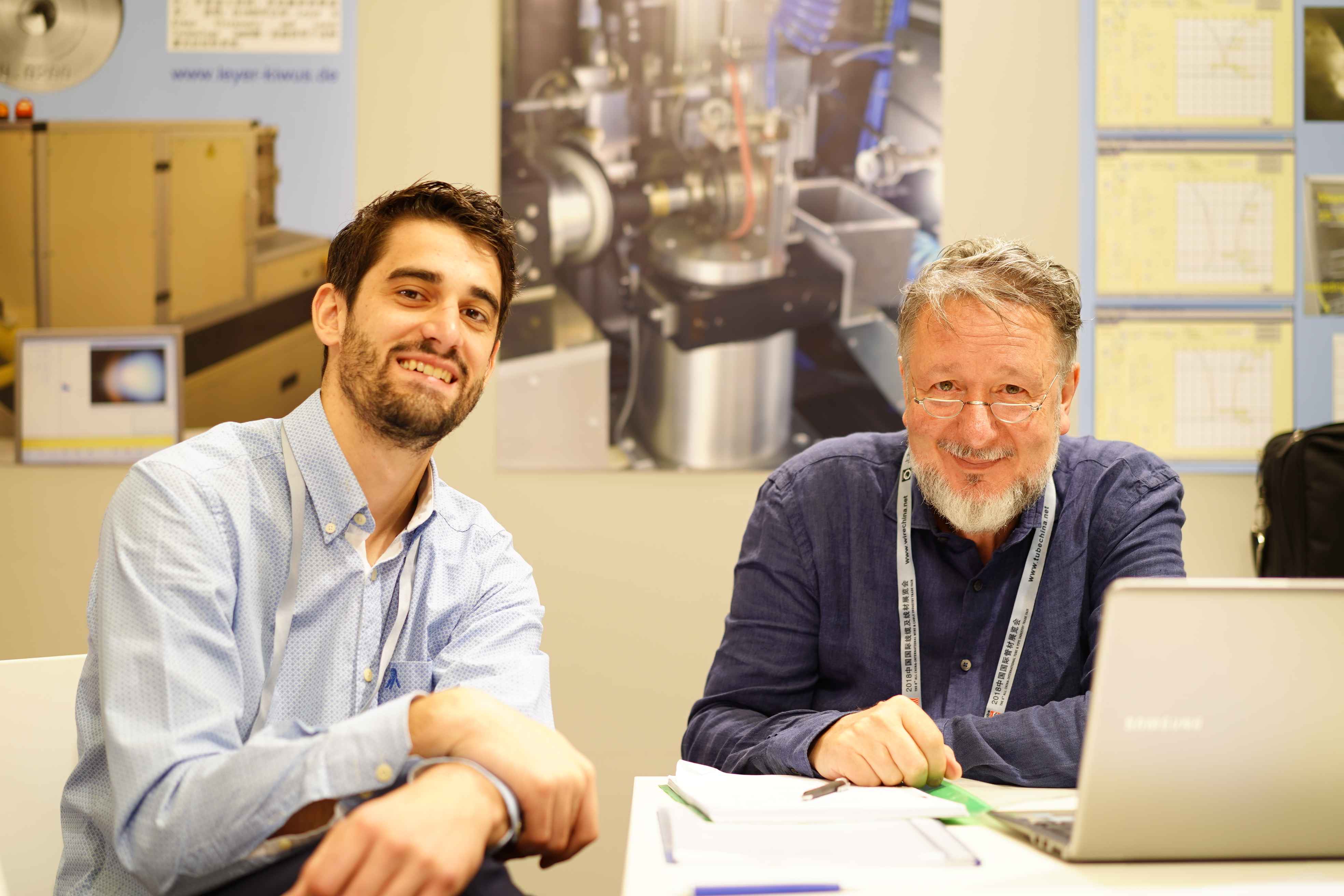 Mr. Bernd Lohmueller, General Manager and Sales Director of Maschinenfabrik NIEHOFF GmbH & Co. KG, Germany, was pleased to receive a live interview. He mentioned: "NIEHOFF entered the Chinese market in 1970s and has participated in wire China many times. At wire China, we can not only meet Chinese buyers, but also meet with many buyers from Japan, South Korea and Southeast Asia. In order to meet the environmental protection needs from our clients, we are constantly improving our equipment to achieve higher efficiency under lower energy consumption."

Mr. Li BinHeng, Marketing Director of Singcheer, gave positive feedback about the event: "Since the first exhibition in 2004, we have participated in wire China in every session. wire China is the absolute perfect platform for Chinese local enterprises to showcase the power of "Made in China". The clients we met at the exhibition are professional buyers in the cable industry. We successfully export the latest equipment of new technology machinery to countries all over the world via this platform."

Mr. Zhang Jian, Deputy General Manager of Inductotherm Industries (Shanghai) Ltd. also expressed his recognition of Tube China: "This is the eighth time that our company has participated in Tube China. Like all the past editions, we met many new and old clients at the event and there are also new projects in the pipeline. Under the trend of intelligent manufacturing, Thermatool is also constantly evolving to provide customers with multiple intelligent solutions."

We also received positive feedback from Fastener Shanghai exhibitors. Mr. Song ZhangBin, Director and Deputy General Manager of Dujiangyan Beyond Machinery Manufacture Co., Ltd., said: "This platform is an important bridge to connect with clients from home and abroad. We could see strong demand for fastener products from overseas buyers during the exhibition. Although the industry is currently under pressure from the US trade protection policy, I believe that with the upgrade of China's fastener production technology in the next five years, and the huge market created by the "Belt and Road" initiative; the industry will be able to walk out on a smooth path!"

Multiple Forums Held Concurrently, Focusing on Trending Industry Hot Topics

wire & Tube China is not only a professional one-stop business platform, but also a good place to release cutting-edge technology, share industry trends, and learn advanced cases. At the exhibition, the organizers cooperated with industry associations and powerful media at home and abroad to launch dozens of professional forums and conferences!


China Wire & Cable Industry Conference 2018
In the middle of the "Thirteenth Five-Year" development, China's wire and cable industry is progressing in a right direction with focus on quality brands, strengthen technological innovation, and optimized operational efficiency. In 2018, China Wire & Cable Industry Conference released several wire and cable industry reports and the evaluation result of cable enterprise competitiveness, discussed how to grasp the trend and accelerate the transformation of wire and cable industry during this important time.


China International Tube Industry Development Seminar 2018
On the basis of the first successful conference, the 2nd "China International Tube Industry Development Seminar" was further improved. The organizer, Metallurgical Council of the China Council for the Promotion of Int'l Trade (MC-CCPIT) and Messe Düsseldorf (Shanghai) Co., Ltd., again joined hands with the International Tube Association (ITA) and conducted in-depth discussions on trending topics, trend analysis, and excellent application cases in the steel pipe industry. The feedback from the seminar was enthusiastic.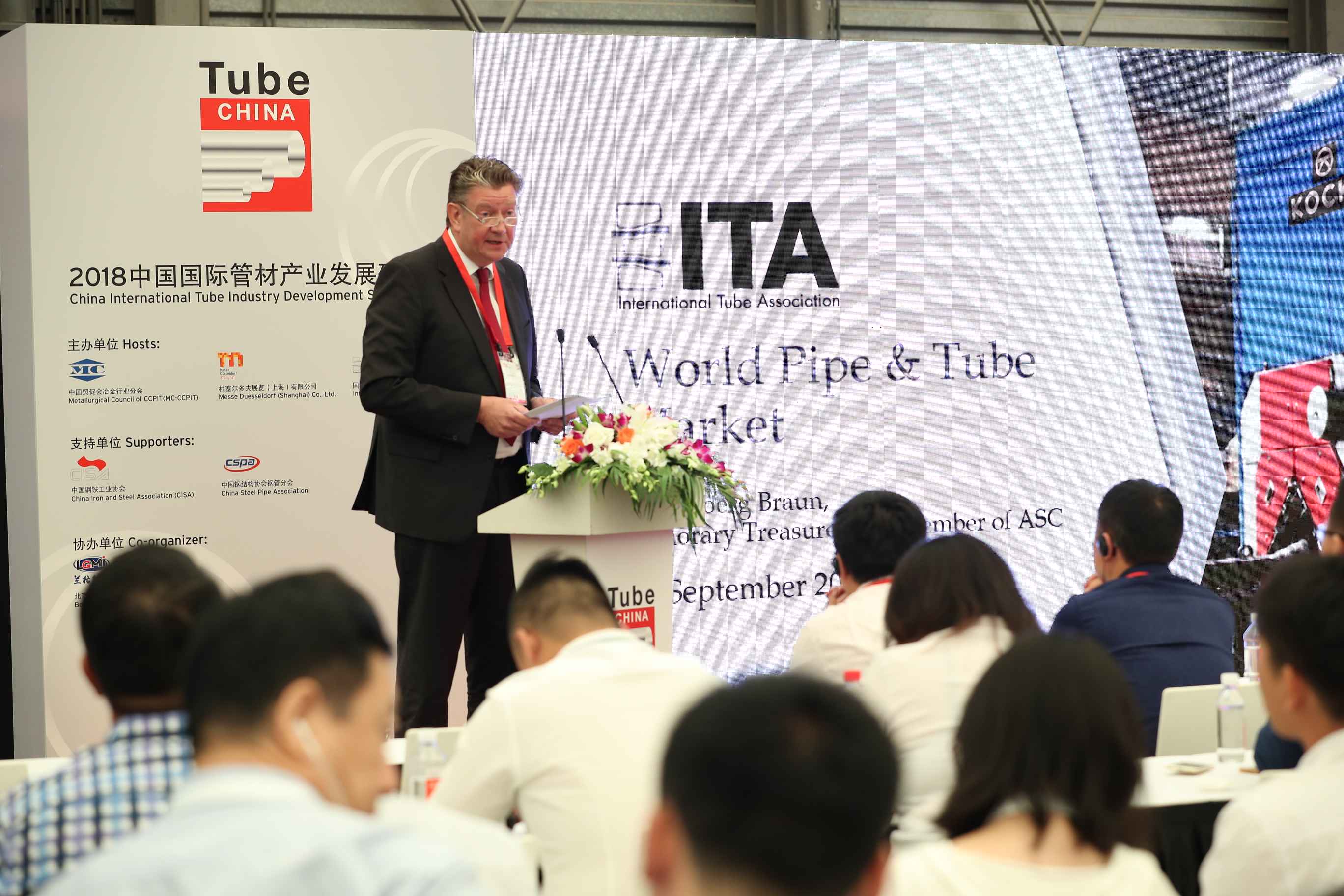 Automotive New Technology and Fasteners Application Forum 2018
As the concurrent event of Fastener Shanghai, the forum was held in the conference area of Hall E4 on the second day of the exhibition. The organizers invited senior executives of Dongfeng Motor Fastener Co., Ltd., Zhejiang New Oriental Auto Parts Co., Ltd. and Beijing Taagoo Technology Co., Ltd. to present about the latest technology and practical applications for automobile fastener production to the audience, effectively connecting fastener manufacturers and downstream vehicle manufacturers.


2018 Offshore Wind Power Industry's and Fastener's Application Shanghai Forum
For the first time, Fastener Shanghai cooperated with International Ship & Offshore Media China and launched the "2018 Offshore Wind Power and Marine Equipment Industry Fastener Application Forum" on the third day of the exhibition. MAKE, a Wood Mackenzie Business, Shanghai Waigaoqiao Shipbuilding Co., Damen Shipbuilding Group and other mainstream domestic and foreign offshore wind power and marine equipment industry owners, builders, suppliers, design companies and service organizations gathered at the forum and discussed about fasteners in shipbuilding, offshore wind power and applications in the marine equipment industry and related trending topics.
In addition, many exhibitors also held technical seminars and new product launches on site, including brands such as: Dow, Candor, TOTOKU, NUC, EMAG Leipzig, EFD, MAASS, Inductotherm, and Hartco Aerotech.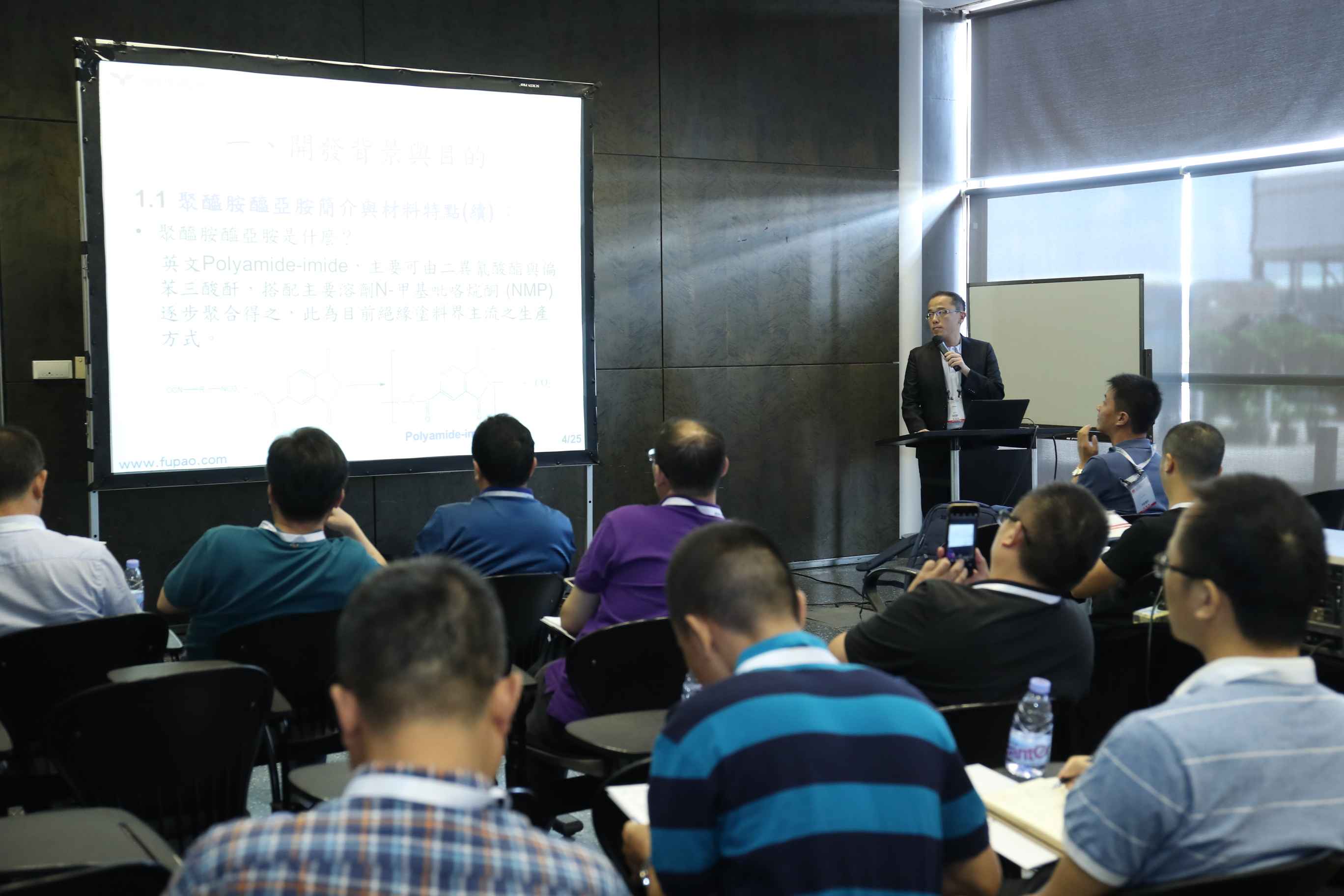 As a "barometer" for the development of international wire, cable, tube and pipe industry, the biennial trade fair wire &Tube China has been held successfully for eight times, and has won a high reputation from industry insiders in China and abroad.
Mr. Axel Bartkus, the general manger of Messe Düsseldorf (Shanghai) Co., Ltd., expressed: "In the future, we will continue to adhere to the "global integration and business development" concept, and strive to create a one-stop platform to connect domestic and international trade, so that both suppliers and buyers can meet face-to-face, and bring more business results to the industry! Thank you for participating and we look forward to meeting you again in Shanghai two years later!"
Next exhibition date: September 23-26, 2020Next exhibition venue: Shanghai New International Expo Center, China
For more details of the exhibition, please visit the official website of wire China:
www.wirechina.net
, Tube China:
www.tubechina.net
, Fastener Shanghai:
www.fastenertradeshow.net
, or follow our Facebook to get the latest news of the industries and exhibitions.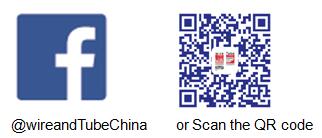 - End -
Press Contact
Ms. Karen Bu / Ms. Stephanie Su
Messe Düsseldorf (Shanghai) Co., Ltd.
Tel: +86-21-6169 8307 / -8343
Fax: +86-21-6169 8301
karen.bu@mds.cn
/
stephanie.su@mds.cn
www.mds.cn
Mrs. Ding Xuan
Shanghai Electric Cable Research Institute Co., Ltd.
Tel: +86-21-6548 3517
Fax: +86-21-6548 3517
doris@secri.com
www.secri.com
Mrs. Zhu Xiaoguang
Metallurgical Council of the China Council for the Promotion of International Trade
Tel.: +86-10-65256461
Fax.: +86-10-6523 3861
341899443@qq.com
www.mcchina-expo.com