Asia's most important biennial flagship exhibition for wire, cable, tube and pipe industry
Booths at wire & Tube China 2020 International Pavilion are now open for reservation!
After a gap of two years, the 9th wire China will once again join hands with Tube China, to get ready to set off another new milestone! The exhibitions will be held at the Shanghai New International Expo Center from September 23 to 26, 2020. The organizers will welcome more than 48,000 qualified buyers, distributors, industry experts and other domestic and international professionals, together with over 1,700 exhibitors from more than 30 countries and regions around the world.
Relying on years of market accumulation and experience in organizing exhibitions, the Shanghai Fastener and Tech Show which was initiated in 2016 will be held concurrently and will continue to focus on the market hotspots, open up the upstream wire industry and provide a first-class display platform for fastener manufacturers and relevant industry professionals. The three exhibitions have been successfully implemented to achieve multi-industry integration and create a one-stop procurement platform in the true sense!
In the four-day exhibition, in addition to the participation of Mainland Chinese brands, many companies from Germany, Italy, North America, Austria, France, South Korea, Japan and China Taiwan will participate in the dedicated pavilions. It is convenient for domestic visitors to experience and understand the state-of-the-art equipment, technologies and solutions without having to travel overseas.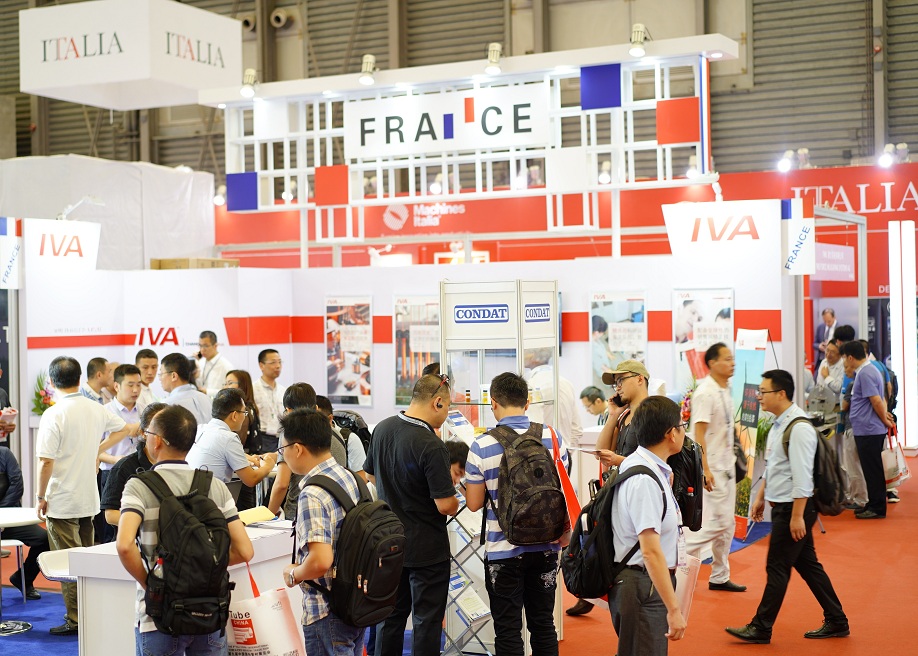 12 pavilions cover a complete product spectrum, "Thermprocess China Pavilion" and "Saw Expo China Pavilion" will be newly launched in Tube China.

As an important industry event in Asia, wire & Tube China attracts numerous visitors with its "wide and deep" product range. Here, people can easily and efficiently understand the latest industry trends. More and more brands have seen the value of the platform and actively joined in. At present, wire China's exhibits mainly include: cable, wire manufacturing and finishing machinery, fasteners and spring manufacturing machinery, auxiliary processing machinery, auxiliary process technology materials, finished wire, wire & cable and raw materials & auxiliary materials, measurement and control technology and testing engineering, etc.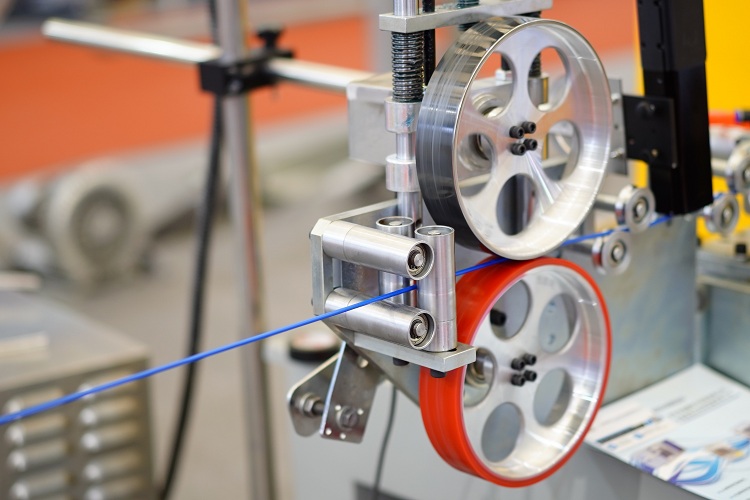 In addition, the 2020 Shanghai Fastener and Tech Show will be located in Hall E4 and will be held in conjunction with wire & Tube China for three days from September 23 to 25. As the main end product of cold-twisted wires, fasteners are widely used in daily manufacturing processes, known as "industrial rice". With the high popularity and industry influence of wire China, the Shanghai Fastener & Tech Show stands out from many similar exhibitions in China for its uniqueness. In the future, the organizers will continue to work to open up the upstream and downstream industry supply chain and provide more sales opportunities for exhibitors.

On the other hand, Tube China has been refining the steel pipe industry for many years. The products on display include: raw materials, pipes and fittings, tube manufacturing machinery, rebuilt and reconditioned machinery, process technology tools and auxiliary machinery, pipeline and OCTG technology, profiles and machinery, etc. It also provides support for coherent measuring and control technology, testing engineering and other specialist areas.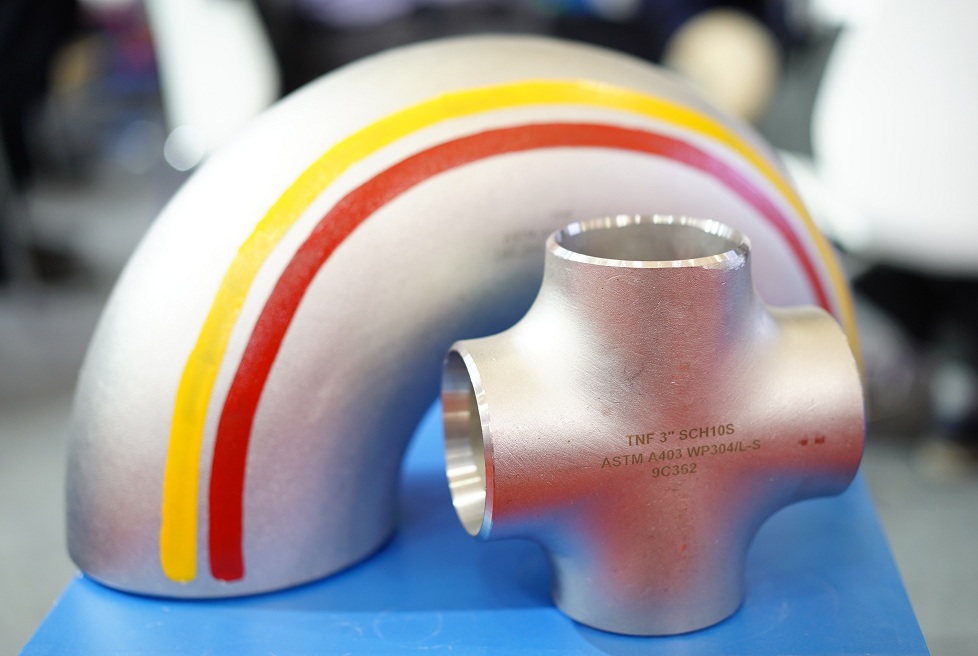 It is worth mentioning that this year, Tube China will launch the "Thermprocess China Pavilion" for the first time in Hall E1, focusing on the mainstream process and machinery for metal heat treatment, namely industrial furnaces, industrial heat treatment plants and thermal processes; components, equipment and other supplies; parts cleaning equipment and related consulting, design service and engineering, etc.
Thermprocess China Pavilion evolved from the prestigious trade fair "Thermprocess" organized by Messe Düsseldorf GmbH, so it is strongly supported by the company's headquarters and has relevant overseas resources allocated to it. At the same time, with the influence of the Metallurgical Council of the China Council for the Promotion of International Trade and the Industrial Furnace Sub-council of Chinese Mechanical Engineering Society in the domestic metallurgical industry; Thermprocess China Pavilion will successfully bring together many domestic metal heat treatment equipment companies, and build business connections between professional buyers from automobile and parts manufacturing industry, aerospace industry, non-ferrous metals industry and other industries. The exhibition area of this pavilion is around 1,000 square meters.
On the other hand, through in-depth communication with sawing related exhibitors, Messe Düsseldorf GmbH has decided to launch the first Saw EXPO in Friedrichshafen, Germany in 2021. And for the first time, this section will be displayed at Tube China 2020. The organizers plan to launch the "Saw Expo China Pavilion" in Hall E1, connecting with Tube China's existing metal tube processing section, which includes a range of products and technologies including sawing machines and processes, tools, accessories and consumables, etc. This area will provide manufacturers, distributors and service providers of sawing equipment and accessories with an excellent opportunity to enhance their corporate image, launch new products and technologies, and expand business cooperation.
With good exhibition results and a commendable reputation, booths for the 2020 event are in high demand
Like previous editions of the event, wire & Tube China 2018 received sincere praises from exhibitors and visitors.
Mr. Bernd Lohmueller, General Manager and Sales Director of Maschinenfabrik NIEHOFF GmbH & Co. KG, Germany, expressed his recognition of the exhibition: "NIEHOFF entered the Chinese market as early as the 1970s and has participated in wire China many times. Here, we can not only meet a large number of Chinese buyers, but also many high-quality buyers from Japan, South Korea and Southeast Asia."
Mr. Li BinHeng, Marketing Director of Singcheer, told us: "Since the debut of wire China in 2004, our company has participated in every edition. wire China is an excellent platform for local Chinese companies to demonstrate the strength of "Made in China". The clients we meet at the fair are all professional buyers in the cable industry. We have successfully exported leading machinery and equipment to the entire world through wire China."
With its good reputation in the industry, the 2020 exhibition has received positive response from wire and tube manufacturers. Up to now, some well-known brands have confirmed their participation in wire & Tube China, including Zumbach, Suzuki-Sumiden, Nexteck, Haicheng Greatx, Cheng I, Xiaoxuan, Proton, FU PAO CHEMICAL, Dainichiseika, Inductotherm, EFD, Kinkelder, Xinqiaosheng, Formdrill, KANEFUSA, etc.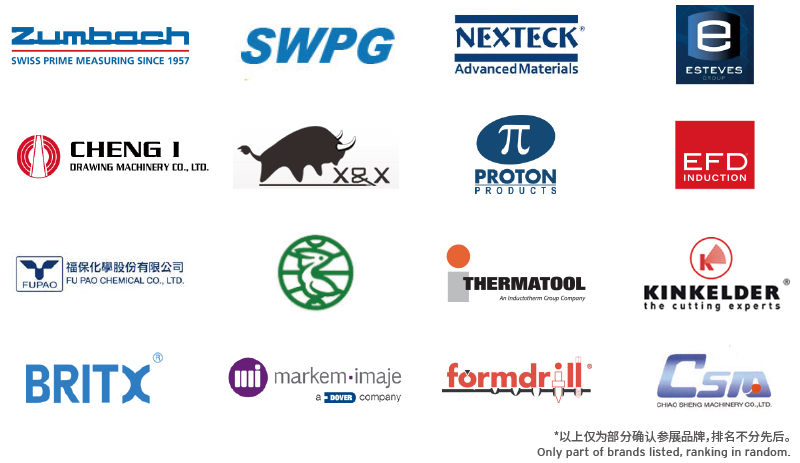 Constantly attracting global top buyers, with good achievements in both quality and quantity
Wire, cables, fasteners, tube, pipes and other products are widely used in the industrial field, so there is rich source of related downstream buyers. Visitors of the three exhibitions mainly come from electric and optical fiber cable industry, wire industry, fastener/spring industry, tube industry, steel and non-ferrous metal industry, chemical industry, oil and natural gas industry, automotive supply, electronic industry, electrical industry, etc. It is worth mentioning that with the gradual commercialization of 5G communication and the research and development of China's autonomous spacecraft, more and more professionals from the information technology, telecommunication industry and aerospace engineering are involved in each edition of the exhibition.
According to statistics, these three major exhibitions held simultaneously in 2018 attracted 45,120 professional visitors from 91 countries and regions. It is expected that by 2020, this number will exceed 48,000. In addition to the participation of a large number of domestic high-quality buyers, each successive exhibition has attracted more attention from overseas buyers. In 2018, the top ten overseas visitors came from India, South Korea, China Taiwan, Japan, Russia, Malaysia, Thailand, Vietnam, China Hong Kong and Indonesia. This allows domestic producers to get international orders without travelling abroad.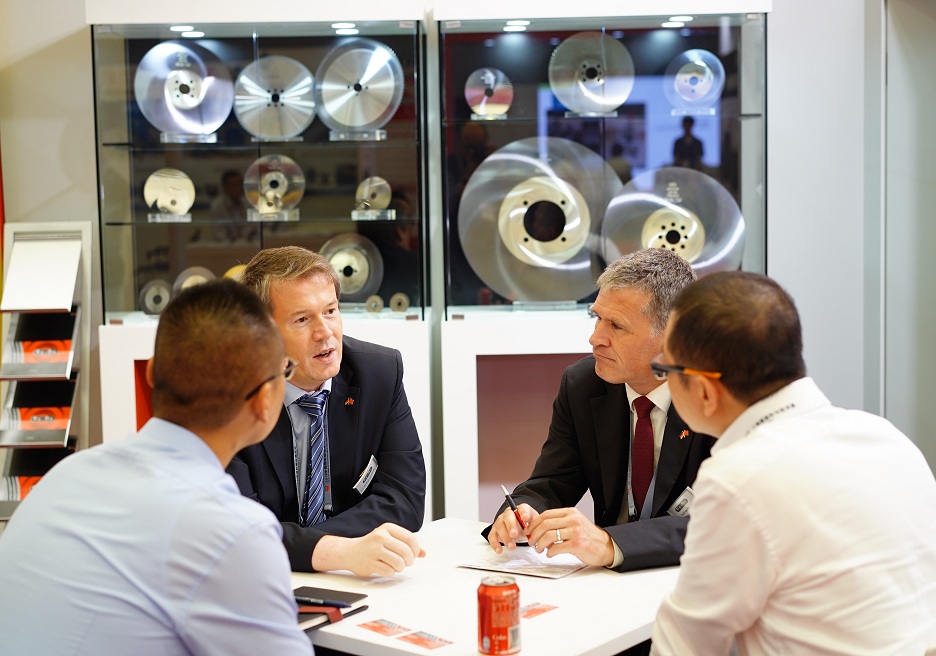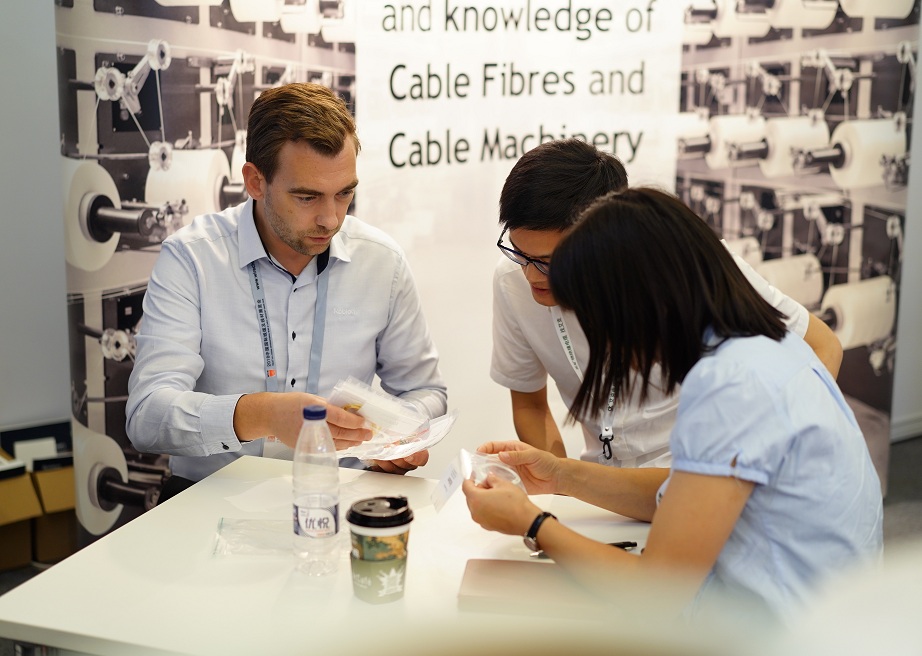 Visiting wire & Tube China has become a regular affair for many Fortune 500 companies and well-known listed companies in the industry, from steel and non-ferrous metals to the electrical and electronic industry and the oil and gas industry; thus, certifying the quality of visitors. Many top buyers from tube application industry took part in the 2018 exhibition, including: Baosteel, Sinosteel, Ma Steel, China Railway Construction, China Railway Construction, CRRC, CSIC, Jiangnan Shipyard, Boeing, China Commercial Aircraft, China Aerospace, AVIC, Volkswagen, Ford, Geely Automobile, SAIC, State Grid, Shanghai Electric, GE, Honeywell, Bosch, Panasonic, ABB, Siemens, Hitachi, Sumitomo Electric, Furukawa Electric, Huawei, Nokia, SoftBank, BASF, BP, Exxon Mobil, DuPont, 3M, Shell, Sinopec, Shanghai Construction Group, China State Construction, Greenland Group, etc. It undoubtedly reflects the value of wire & Tube China as Asia's most important international trading platform for wire, cable, tube and pipe industry.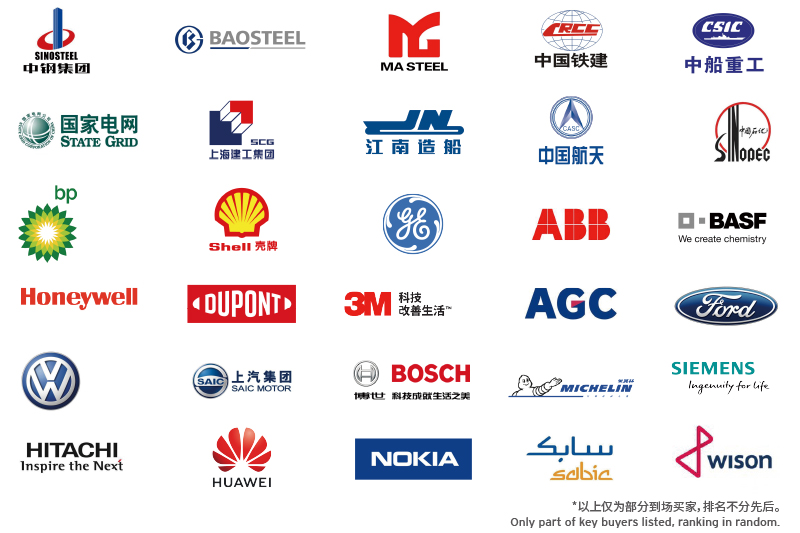 The International Pavilion is open for reservation, and we look forward to your participation in China's first-class wire and tube exhibition and exploring more markets with more than 1,700 exhibitors. See you in Shanghai from September 23 to 26, 2020!
For more information, please visit the website - wire China: www.wirechina.net; Tube China:www.tubechina.net; Shanghai Fastener & Tech Show: www.fastenertradeshow.cn or scan the QR code to follow us on social media.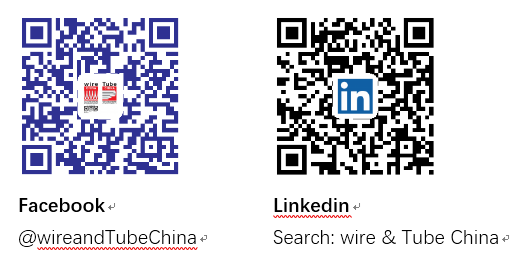 Press Contact
Ms. Karen Bu / Ms. Stephanie Su
Messe Düsseldorf (Shanghai) Co., Ltd.
Tel: +86-21-6169 8307 / -8343
Fax: +86-21-6169 8301
karen.bu@mds.cn / stephanie.su@mds.cn
www.mds.cn

Ms. Eugenia Lu
Shanghai Electric Cable Research Institute Co., Ltd.
Tel: +86-21-5126 3122
Fax: +86-21-6548 3517
luyujia@secri.com
www.secri.com

Mrs. Zhu Xiaoguang
Metallurgical Council of the China Council for the Promotion of International Trade
Tel.: +86-10-6525 6461
Fax.: +86-10-6523 3861
341899443@qq.com
www.mcchina.org.cn