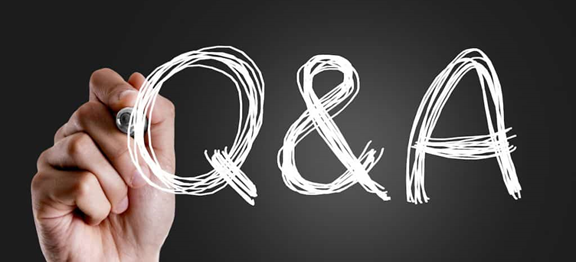 About Exhibitor
l How many companies will attend wire China 2020?
Over thousand of domestic and overseas companies are estimated to exhibit at wire China and its two concurrent fairs.
l How many halls? What about the layout?
wire China and its concurrent fairs will cover 7 halls. wire China will locate at Hall W1-W5, Tube China will locate at Hall E1-E2.
l How to search exhibitors and their products before the show?
Please view "EXHIBITORS & PRODUCTS" to find out more.
About Visitor Registration
l Is there any charge for the visit?
It's free of charge. We highly suggest you to do "VISITOR REGISTRATION" in advance.
l I plan to visit individually, how to register online?
In response to regulation on COVID-19 epidemic prevention of Shanghai, all participants need to do online real-name registration before the show. Please CLICK HERE to finish online registration.
l My colleagues or friends would like to visit the fair as well, how to invite them or register for them.
After you register yourself successfully, you will receive the username and password to login "VISITOR CENTER", where you can send invitations to them.
* If 5 or more people would like to visit as a group, please fill in the group visitors form.
> Find out more details of group visitor program
l Once I finished registration to wire China, how can I visit the other concurrent fairs – Tube China?
There is no necessary to register again, you can use one badge to visit both shows.
l If I have pre-registered to wire China, how to claim my badge?
Please go to 1# or 2# Entrance Hall at Shanghai New International Expo Center during the fair opening dates (23-26 Sept., 2020), and show your registration number to the staff at "Pre-registration" counter to claim your badge. At the same time, visitors need to present health code and take temperature onsite.
l Who can visit wire China?
The exhibition is only open to the adults above 18 years old. We welcome all the people from relevant industries to visit wire China.
About Travel
l Is there any hotel recommendation near the fairground?
The organizer provides you with several hotel near the fairground with discount price.
> Find out more hotel information
l How to apply for visa invitation?
The organizer appointed agent to issue visa invitation letter for foreigners.
> Download invitation letter application form
l How to arrive at the fairground?
Shanghai New International Expo Center is on 2345 Longyang Rd. in Pudong New District. You can take many transportation tools to arrive the fairground. Meanwhile, the organizer will arrange shuttle bus from Longyang Rd. metro station to the venue.
> Find out the transportation guide
l If I drive to the venue, is there any free parking lot?
Sorry, the organizer will not provide free parking service. There are lots of parking lots at the fairground, please ask onsite staff about the price.
l Where can I find restaurants or café at or near the fairground?
There are many kinds of restaurants at or near the fairground. Please make reservation in advance during rush hour to avoid long queue.
> Find out more catering information
l Is there cloak room at the venue?
Yes, there are cloak rooms at 1#, 2# and 3# Entrance Hall.
Other Questions
l Is there any seminars and activities onsite?
The organizer, exhibitors and industry associations will hold many product/technology presentations and industry development seminars. The latest agenda will be posted on website soon.
> Find out more seminar information (Updating…)
l Where to buy show catalogue?
The show catalogue is sold onsite only, please go to the organizer office to buy it. (Receipt provided).
l If I lose any belongings at the fairground, how to solve?
Please proceed to the Police Office which is located at Hall W4 for enquiries.