wire China 2020 Leads the Way for Recovery of Asia's Wire & Cable Industry
wire China 2020 Leads the Way for Recovery of Asia's Wire & Cable Industry
After the lockdown in the first half year due to COVID-19, it has been possible to hold necessary trade fairs again in China since late June. As a leading trade event for wire and cable industry in Asia – The 9th ALL CHINA - INTERNATIONAL WIRE & CABLE INDUSTRY TRADE FAIR (wire China 2020) resumes to take place at Shanghai New International Expo Center on 23-26 September as scheduled, concurrently held with Tube China and Fastener Shanghai.
Since wire China debuted in 2004, the organizers–Messe Düsseldorf (Shanghai) Co., Ltd and Shanghai Electric Cable Research Institute Co., Ltd. have devoted to providing a sound business platform for suppliers and buyers, covering entire products chain from wire and cable manufacturing machinery, raw materials, auxiliary process technology, fastener and spring manufacturing to finished wire and cable.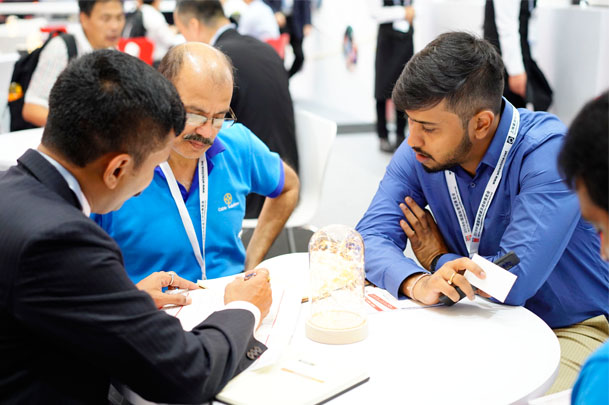 Although the pandemic has deep impact on the global economy, China has gradually recovered from COVID-19 epidemic and the concept of 'New Infrastructure' related to seven fields, including 5G infrastructure, extra-high voltage, intercity high-speed rail and rail transit, charging station for new energy vehicles, big data centers, artificial intelligence and industrial Interne, is being phased in orderly. The development of these fields will undoubtedly boost the demands of wire and cable products.
Hence, most exhibitors have shown their trust in wire China and have confidence to seize the "new infrastructure" incentives to achieve sales breakthroughs in the second half of this year and even next year. Here are some of the well-known exhibitors of wire China 2020: WAFIOS, NIEHOFF, Maillefer, Elantas, Borouge, Numalliance, Traxit, Condat, Microdia, Carl Bechem, Troester, Bekaert, Schmolz Bickenbach, Zumbach, August Strecker, NUC, Haicheng Greatx, Suzuki Garphyttan, SWPG, Sheng Chyean, Teijin Aramid, Proton, etc.
Exhibitors and visitors' safety are always the top priority. The organizers of wire China will strive to create a safe and healthy environment with a higher hygiene standard for all the participants. The dark clouds will disperse, and the industry will never stop developing. Look forward to meeting industry colleagues this September in Shanghai China!
For more information about the exhibition and exhibitors, please visit the official website: www.wirechina.net.
Press Contact
Ms. Karen Bu / Ms. Stephanie Su
Messe Düsseldorf (Shanghai) Co., Ltd.
Tel: +86-21-6169 8307 / -8343
Fax: +86-21-6169 8301
karen.bu@mds.cn / stephanie.su@mds.cn
www.mds.cn