wire China 2020 Concluded Successfully on September 26th, Reflecting the Strong Momentum of the Industry Recovery.
As Asia's first influential international trade fair for the wire and cable industry held this year, wire China successfully concluded at Shanghai New International Expo Center (SNIEC) on September 26, 2020, facing transformations and challenges together with the industry right after the epidemic controlled well in China.
With the care and support from the industry and professional associations, wire China and Tube China have welcomed 36,552 buyers to Shanghai, China. Meanwhile, the total exhibition area of wire China reached 54,000 sqm to accommodate 725 exhibitors to showcase their products and technology, interacting with trade buyers face to face under the strict hygiene measures conducted by the organizers.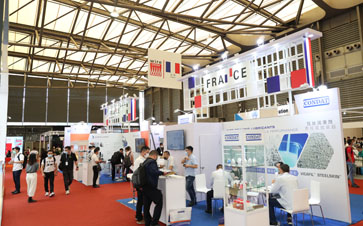 Exhibitors and Visitors Met Face to Face, Sparking Fresh Business Opportunities and Cooperation in Post-epidemic Period.
Due to the travel restrictions, the number of foreign participants to the exhibition fell this year, but the enthusiasm from local Chinese clients and those international enterprises who have branches and partners in China remained high.
This year, wire China welcomed more than 640 Chinese companies to showcase a wide range of products and technical solutions, including wire manufacturing and finishing machinery, process technology tools, auxiliary process technology tools, materials, special wires & cables, measuring & control technology, testing engineering and specialist areas, etc.
Besides to the local exhibitors, two overseas pavilions, one from Germany and one from France, exhibited at Hall W1. Their branch offices or agents in China presented the latest innovations and cutting-edge technologies to visitors onsite.
In addition, the participation of high-end visitor delegations was another highlight of wire China. 49 organizers of buyers group with near one thousand people visited the exhibition, bringing clear purchase intention to exhibitors.
Positive Feedbacks from Top Industry Buying Decision Makers
Managing Director of Futong Group Tianjin, Mr. Wang Hua said: "Futong is the leading enterprise of basic transmission material for internet in global optical communication industry. Every time we visit wire China can not only learn new fiber optic cable production equipment, but also find new materials. In addition, we have participated in the trade fair wire held in Düsseldorf, Germany many times, where we studied cutting-edge technology and future trend."
Mr. Yoshihiro Takahashi, Managing Director of Hitachi Cable (Suzhou) Co., Ltd. expressed: "Hitachi Cable Suzhou mainly provides wire production equipment. In addition to learning innovative technology during the wire China, I also found several suitable suppliers. I am very optimistic about the Chinese wire and cable market in the post-epidemic time and I hope to continue to participate the next wire China with more Japanese colleagues."
Mr. Lie Chin Sen, Director of Elite Sight Limited also shared his thought: "I am a loyal visitor to wire China and have visited it many times. Our company is located in Hong Kong SAR, China and is mainly engaged in the export of cables to Southeast Asia. Visiting the exhibition not only enables me to learn the new equipment and new technologies, but also get connection with many industry colleagues."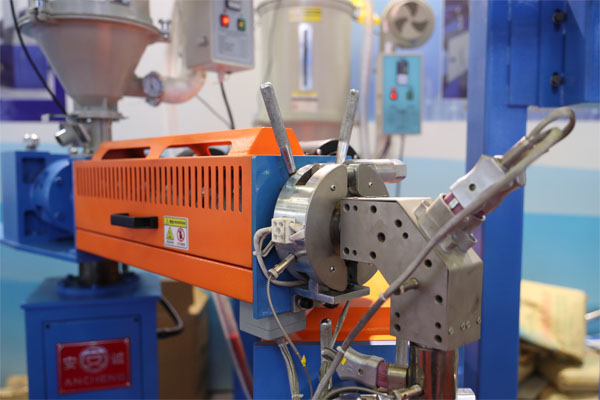 Exhibitors Get Positive Results
Mr. Slavko Panzalovic, Area Sales Manager of Maschinenfabrik NIEHOFF GmbH & Co. KG said: "During the exhibition, we have met a lot of valuable customers. There are more visitors than my expectation and our important buyers are here. This is a perfect platform to get close to customers, to present machines and technologies and to acquire new clients."
"This is the 9th time that SIKORA has participated in wire China. During the 4-day exhibition, we have met many high-quality buyers and potential partners." said Mr. Wanbin Chen, President of SIKORA (Fuzhou) Electronic Technology Co., Ltd. He also expressed that "From January to September this year, our sales performance didn't fall but increased. With the implementation of the "new infrastructure" concept, I think the wire and cable industry will recover soon."
Mr. Mao Xingwang, Board Director and GM of Rosendahl Nextrom Oy Shanghai Rep. Office also delivered a positive feedback that "Since 2004, we continue to participate in every wire China. The customers we meet here account for almost 90% of the total. Our optical fiber and cable business department has established contacts with many potential customers during the show."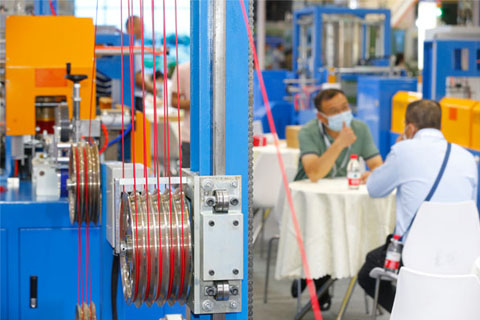 Concurrent Events Offers In-Depth and Well-Rounded Analysis of Industrial Development.
wire China is not only a professional one-stop business platform, but also the ideal place to learn about the latest industry trends and advanced cases. At the exhibition, the organizers cooperated with industry associations at home and abroad to launch several professional seminars and conferences.
As usual, relevant industry reports and the competitiveness evaluation results of wire and cable enterprises were presented at the China Wire & Cable Industry Conference and Winding Wire Industry Technology Forum. With the conference theme of "Review and Outlook", the speakers and audiences had an in-depth discussion on the prospect of important fields such as conductor and wire products, power cables and accessories, wire and cable for electrical equipment, communication optical cables, key detection technology of wire and cable, etc..
Meanwhile, the Winding Wire Industry Technology Forum takes "Intelligent, Eco and Quality Manufacturing" as the theme, discussing the latest topics with regard to scientific and technological innovation, informatization and intelligent upgrading, enhancement of energy conservation and emission reduction, optimization of operation quality, and improvement of product quality performance.
In addition, Seminar for Raw / Auxiliary Materials and Process Technology for Wire & Cables, and Seminar for Manufacturing Equipment and Processing Technology for Wire & Cables were held as well at SNIEC.
As a "barometer" for the wire and cable industry in Asia, the biennial wire China has once again provided the industry with an efficient communication platform and has won a high reputation from industry insiders in China and abroad especially at this difficult times.
Mr. Marius Berlemann, General Manager of Messe Düsseldorf (Shanghai) Co., Ltd., expressed: "I would like to thank our partners, exhibitors and all participants for their support to wire China. It is the concerted efforts of all parties that make the exhibition run successfully. The 16-year history of the exhibition acts as a microcosm of the growing market. 'New Concepts', 'New Directions' and 'New Transformations' are presented here. I believe that wire China will keep growing and look forward to meeting more participants in 2022!"
New Dates and Venue of wire China 2022 Confirmed!

The next edition of wire China will be scheduled on September 26-29, 2022, with no change on venue. Before that, its mother show wire Düsseldorf has confirmed the new dates from 7 to 11 December 2020 at Düsseldorf Fairgrounds. wire Düsseldorf enjoys strong support from the industries and their professional associations during COVID-19 times. The European umbrella organizations as well as major companies of wire industry clearly speak out in favor of the trade fair wire.
For more information about wire China, please visit the official website: www.wirechina.net, or scan the QR code to follow us on LinkedIn.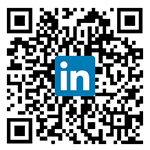 Search: wire & Tube China
- End -
Press Contact
Ms. Karen Bu / Ms. Stephanie Su
Messe Düsseldorf (Shanghai) Co., Ltd.
Tel: +86-21-6169 8307 / -8343
Fax: +86-21-6169 8301
karen.bu@mds.cn
stephanie.su@mds.cn
www.mds.cn